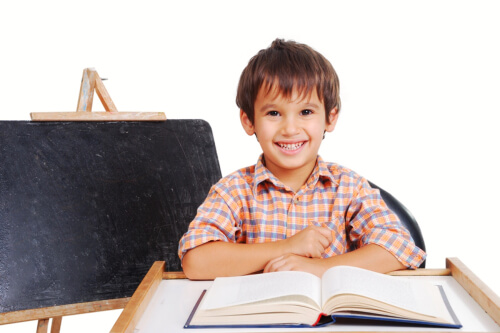 At Early Steps Bilingual Preschool, we believe in every child's capacity to learn something new. It is especially important for them to familiarize themselves with disciplinary practices at an early age. It is for this reason that learning a second language can be beneficial for them. It opens up opportunities in the future and it improves their cognitive functions.
We firmly believe in extending the practice outside of school grounds. Here are ways by which you could teach your children to learn a new language without exerting much effort:
Let them watch cartoons in a foreign language

Cartoons are engaging for kids so let them watch something that entertains them in a foreign language. Infants tend to imitate what they hear and see, so this will allow them to practice unfamiliar words while having fun. This will eventually open up their curiosity, giving them an incentive to learn the language because they genuinely want to know what their favorite characters are talking about.

Introduce them to a friend who knows a second language

Children could be quite generous with what they know. Once given an adequate amount of interaction, they'll soon trade what they know about their respective languages. If your children are displaying extroverted qualities, this could also pique their interest in learning a new language as they would want to make more friends by breaking through an existing language barrier.

Let them sing and dance to a foreign tune

Let your pre-schooler sing and dance along to a foreign nursery rhyme or any other child-friendly song that they genuinely enjoy. Again, infants tend to imitate what they see and hear especially if they like what they're seeing and hearing. Having fun gives them an incentive to continuously learn a language and apply it beyond just singing and dancing.

Use flashcards

Flash cards are visual resources that make learning fun. You can let your little ones explore the flashcards on their own so that they can learn independently. Make it more enjoyable by printing out flashcards by yourself and creating a puzzle. Print words on one card and pictures on the other and allow your child to establish a link between the image and the word. This encourages play and improves their problem-solving skills as well.
Give your little ones a wholesome learning experience by enrolling them in a High-Quality Early Childhood Education Program like Early Steps Bilingual Learning Academy. We are a Preschool in Virginia that genuinely cares about your children's social, emotional, linguistic, and academic growth. Go to www.earlystepsbilingualpreschool.org to learn more.