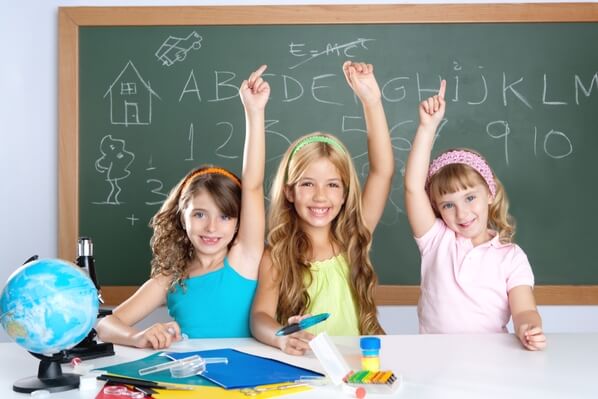 We all understand that the process of learning a new language is a practical and rewarding challenge. It is also a discipline that must be continued beyond student-teacher interaction and their High-Quality Early Childhood Education Program. At Early Steps Bilingual Preschool, we encourage you to hone your children's language skills as much as you can outside of school grounds. Fortunately, we are living in an age where our mobile phones can provide assistance. Here are some apps that you can try for easier and faster language learning with your kiddos. (Note: All of these apps are available for iOs and Android devices)
Duolingo. This is, by far, the best language learning app out there. Kids and parents alike will enjoy its simple yet intuitive gamification features. The app goes beyond just teaching languages – it also pulls you in and makes you addicted to the learning process. Its clean, cartoon-ish design will also grab your kid's attention. You'll find confidence in the entertainment they find as they learn.
Mindsnacks. Mindsnacks is designed with kids in mind (no pun intended). Initially geared towards teaching Japanese for on-the-go learners. Mindsnacks has evolved to include eight languages in its arsenal including German, Italian, and Spanish. It's like an informal version of duolingo as it is clearly built with the purpose of making language-learning less intimidating and more enjoyable. It will engage your kids with its cute and colorful visuals.
Memrise. Unlike the two apps above, Memrise is targeted towards adults, but it doesn't mean you can't share it with your kids. Memrise actually allows more advanced learning. This makes it a more practical and permanent app because you get to hone your children's grammar skills as they grow. Among Memrise's notable features are its grammarbot and the difficult words mode. Memrise also has a desktop site, thus diversifying your options for learning locations.
TripLingo. Are you going on a trip with your kids? Try downloading TripLingo. The app is especially helpful for parents and children who traverse the globe frequently. It is meant for travelers who need to polish their language skills before flying off to a foreign country. Its main aim is to teach you how to speak and be understood so that you wouldn't feel like an alien in your new environment.Unlike other apps, TripLingo goes an extra mile by making sure that you or your children at least try to sound like a local rather than depending on the usual textbook formulas.
Babbel. Babbel is a paid app with lots of free content. Its beginner-friendly language learning system allows you or your child to expand your vocabulary with the help of pictures. Words are used in short dialogues and phrases and the difficulty adjusts according to the student's level, allowing anyone to build conversational skills with ease. Babbel is a relatively formal app so make sure you give your kids an incentive to use it.
Nurture your children's academic, social, and linguistic proficiency at an early age by enrolling them in a holistic Preschool in Virginia. Early Steps Bilingual Academy can help you cultivate your children's future success. Visit our website at www.earlystepsbilingualpreschool.org to know more.