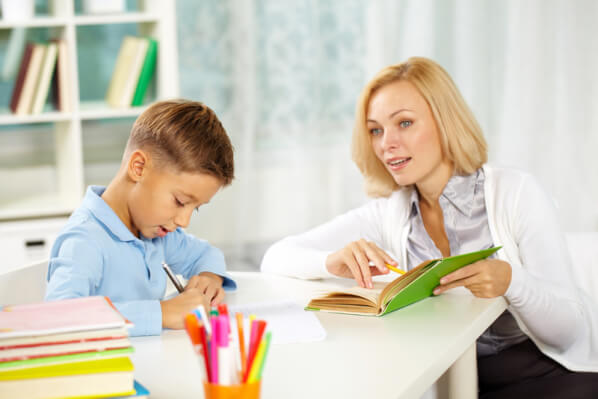 Young children can benefit greatly from learning a foreign language. Their brains can impressively soak in a foreign language. Also, they can speak the language perfectly and with no accent. Experts say that learning a foreign language, such as Spanish, provides young kids a leg up in a lot of areas of their lives. Here are the reasons preschool kids should learn Spanish as a second language:
Improve LinguisticsKids in our Preschool in Virginia are exposed to Spanish as a second language at an early age. We believe this will help them have better fluency than when they learn it in later life. Babies have been described as sponges for language learning. Studies show that language acquisition is at its peak when the brain is primed to learn. Kids' brains are developmentally prepared to accept and learn a second language, and fluency tends to come easily and rapidly.
Improve their Emotional and SkillsChildren who speak a second language can experience improved social and emotional skills. This is because somebody who speaks two languages can be more sensitive to social cues. Particularly, bilingual preschoolers tend to excel in mind tasks, which indicate their ability to recognize the differences in beliefs and thoughts. Such recognition is important to develop a lot of social and emotional skills.
Have Higher Academic AchievementBilingual kids can have better critical thinking skills and problem solving skills. These are all necessary for kids to excel academically. These little ones may have higher math skills and improved English language proficiency. Studies show that students who have high-level Spanish reading and math abilities also display improved English skills.
Appreciate Other Cultures

Early Steps Bilingual Preschool

believes that learning a second language allows children to appreciate other cultures and can contribute to the success of their society. Being bilingual gives them access to explore different people, things, places, and resources. A foreign language lets them deeply understand and appreciate humanity and culture, which can help improve their personal and life experiences.
Connect Them to Their HeritageA lot of parents want their kids to learn a second language in order for them to speak their native tongue and communicate with their relatives easily. Apart from improving communication, learning a second language can help kids appreciate the perspectives of their family.
Although a lot of parents hope that relatives can help their kids learn their native language, this can usually be challenging. The ineffectiveness of this approach can lead to the learning level of kids not improving unless they get a formal education in the second language. Learning a second language is an opportunity, and our preschool recognizes the effectiveness of Spanish Bilingual Immersion in Washington, D.C.
Helping your children learn a new language at a young age can benefit them in many ways. To make sure that your little ones get a high-quality bilingual education, visit www.earlystepsbilingualpreschool.org.