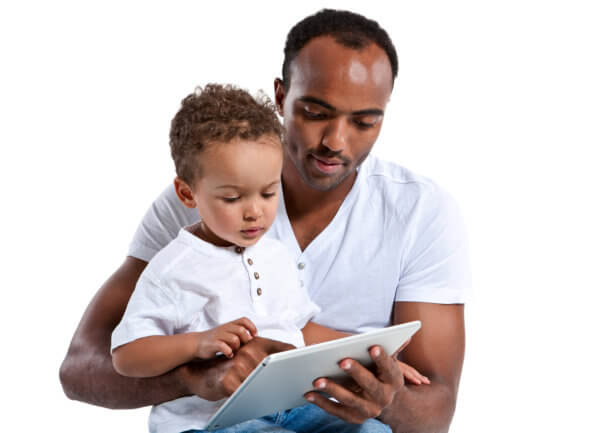 Have you tried handing your children a smartphone to keep them occupied while you finish some chores at home? If you have, we can understand why. In our age of technological advances, it's very easy to access the internet through our phones and gadgets. With the internet, we can get a lot of helpful information, relevant entertainment, and educational games to pass the time. Hence, we tend to utilize this strategy and pass it on to our children, especially when we feel torn between wanting to finish our chores and giving helpful distraction to our children. This is where our children get the so-called "screen time".
However, in an AAP study, there has been notable health and developmental issues that were observed in children who have uncontrolled use of any form of digital media. For this reason, as a bilingual preschool in Virginia, we would like to recommend the following tips on how to regulate media usage at home, especially for your little ones.
Set an example
The amount of time you spend scrolling on your phone, watching your favorite TV series, and working on your laptop, especially in the presence of your children, can be copied by your quick-learning child. When your children are around, spend time with them more than the gadgets.
Know what they're watching
As a preschool in Virginia, we encourage you to be aware of what your children are watching so you can guide them. You might want to set restrictive access to videos that are not appropriate for preschoolers.
Schedule unplug moments – and be strict with it
Establish specific times of the day at home when no one should be using any gadget. For instance, every meal time is reserved for face-to-face and family time conversations.
Execute your parental authority
As a parent, you have the responsibility to steer your children towards what's better for them even if these little ones feel otherwise. Be firm when you need to implement restrictions regarding screen time. Your grownup children will look back on that day with gratitude.
Talk to your child about the importance of regulation
When your children are about the age when they can get enrolled in a bilingual daycare in Washington, DC, they can already understand simple explanations. Let them know how bad it can be when they watch too much TV.
Schedule other exciting activities
When you come to think of it, boredom becomes a common reason why children turn to gadgets for entertainment. If we can introduce other healthy activities outside, such as sports, then they can have other options to keep themselves busy.
At Early Steps Bilingual Preschool, your preschooler can meet other children; they can make friends and play. Being able to relate with other children can help build up other skills and character. We also provide age-appropriate programs that they can focus on other than screen activities.
If you have other questions about our programs and services, contact us.