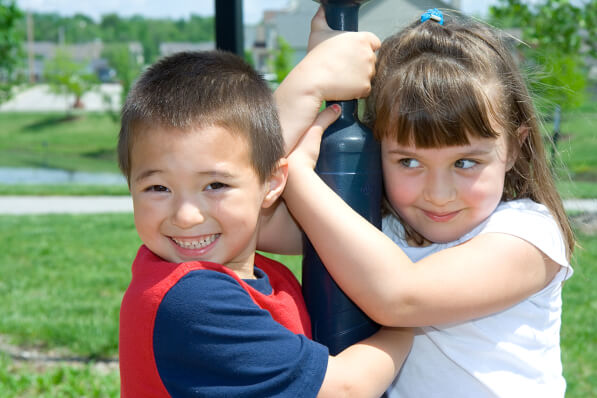 A chubby kid may look cute but childhood obesity can lead to many serious health conditions in the future. It is important that we are able to do what we can in order to keep our children healthy. So what can you do in order to prevent childhood obesity or to help your little one get down to a healthy weight?
Home-Cooked Organic MealsOne of the best ways to help maintain the health of your little ones and to ensure that they do not suffer from childhood obesity is through a healthy diet. Providing your little ones with home-cooked organic meals is not only delicious but it will also help improve nearly every aspect of your little one's health. They will learn better, be healthier, and they will be able to excel in their bilingual preschool in Virginia. It is also important to control the amount they eat. Moderation is the key.

If your child is picky about certain kind of food, you can make their favorites healthier. Great ways to do this is by disguising the food or switching to healthier ingredients such as whole grain instead of white bread.

ExerciseAnother way to help your little ones maintain their health is through exercise. However, most kids do not want to do conventional forms of exercising so you will need to get creative. Have them play sports or do fun physical activities and games is a great way to help them maintain their health. Something as simple as playing tag with their friends can provide many great health benefits that will not only help your child now but also for the long term. You can also reduce their sedentary time, such as limiting the amount of time they use playing video games or watching TV. Many preschools in Virginia have many active programs.
Those are just a few of the many things that you will want to keep in mind when it comes down to helping your child maintain a healthy weight. If you would like to find out more or if you are interested in our bilingual daycare in Washington, DC please do not hesitate to get in touch with Early Steps Bilingual Preschool anytime.