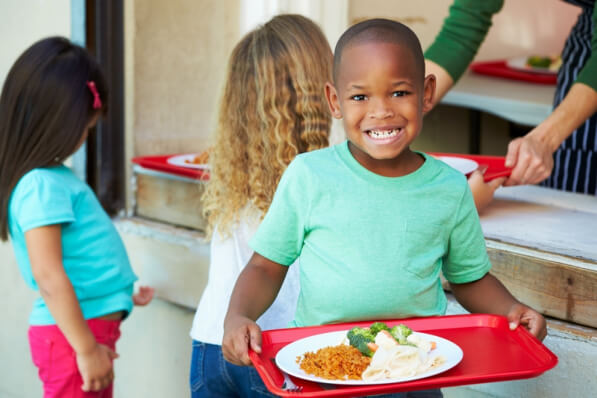 Children who readily eat food prepared by their family members appreciate the time and effort they took to make them that meal. Families, who eat together, spend more time with each other and have the chance to check on each other over a meal because food brings people together.
Early Steps Bilingual Preschool supports healthy relationships through good eating habits. We do this by preparing organic meals at school for our preschool children. We believe that in teaching them good eating habits, we are also guiding them on how to make healthy decisions in life.
After your kid attends our bilingual preschool in Virginia, you too can supplement their healthy habits at home by preparing simple yet freshly made meals, and together, you can work on achieving the following:
Bring the Family Together

When you make meals together, you can assign tasks to your children and be part of the team. It becomes such a celebration that you would want all of your household members to take part in the preparation. When the family eats together, it brings about a special kind of bond that blesses you in return to stay intact and be connected with each other.

Prepare Favorite Dishes

When you prepare meals at home, you get the chance to cook dishes that your child absolutely loves. You may not realize it but your child appreciates the favorite dishes you make for them and they actually remember it a lifetime through.

Avoid Food Allergies

If your child has certain food allergies, it is best that you already know them at an early age so when you send them off to school, they can avoid those ingredients when they are off taking care of themselves and becoming responsible individuals. You can also alert the school about their allergies so they can take precautionary measures for these circumstances.

Enhance Recipes

When one of your family members or children prefers more potatoes than corn, you can enhance recipes to better suit the preferences of your family. You can also make healthier versions of meals when you start being creative. Ice cream brought from the grocery can be homemade with your choice of milk and fruits.

Avoid Chemicals

Fast-food chains mostly have preservatives in their food products but when you prioritize eating home-cooked meals, you have lowered the chances of accumulating artificial coloring, additives, fatty and salty processed food. Home-cooked meals teach young children how to patiently wait for things they need.
Children who are exposed to eating fast-food and junk food for dinner miss out on the opportunity and beauty in waiting for a family prepared meal to get served. At our bilingual daycare in Washington, DC, we make it our daily mission to nourish our preschoolers with fresh and organic meals to sustain them while they learn and have fun in school. Aside from the influence on healthy eating habits, your child can also experience quality learning at Early Steps Bilingual Preschool.