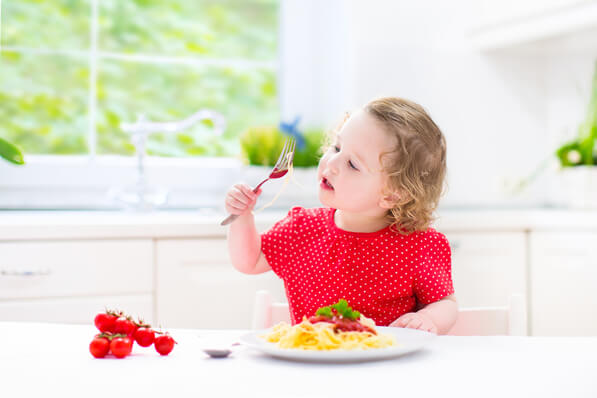 Aside from waking our kids up early, feeding them healthy food can also be a challenge. Eating vegetables and fruits on a regular basis do not really sound appealing to them. For kids, it is better to eat loads of chips and cookies rather than eating the healthy stuff.
We know that mealtime is a hard time for most parents. Dealing with picky kids and other hyper kids is no easy feat. Early Steps Bilingual Preschool, a preschool in Virginia, promotes healthy living for your kids. Our home cooked organic meals available in our cafeteria is carefully thought out for kids to love their fruits and veggies.
You can do this at home as well. Here are some cheat sheets for a healthy meal:
Fruits For BreakfastBreakfast is one of the most important meals of the day. It is the best time to store fats and carbohydrates as it makes us energized all throughout the day. But this does not mean that we can skip on the healthy part.

Instead of just feeding our child with cereals and junks, why not opt for a healthy smoothie? You can use any available fruit in your fridge and whip it into a smoothie. It is not a complex recipe. You just need a glass of milk or yogurt depending on your preference to mix with your fruit and voila!

Smoothies are your kids best friend too, surely it will not be hard for them to finish it!

Healthy PizzaPizza is a kid's favorite. Every child just loves it. But too much of your typical pizza can be unhealthy. But if you get a little imaginative, you can get a bit creative with your pizza. Instead of using a pizza dough, you can opt for tortilla base as it is healthier and a good alternative.

You can still use your favorite tomato but you can also top off your pizza with healthy options like onions and greens. You can finish it with cheese to add more flavor. Your child will definitely love it!

Banana PopsAnother recipe that you can easily find online. Frozen banana with chocolate syrup is also a good dessert for your kids. It is healthy and delicious as well.
There are so many healthy meals that you can cook for your child. As one of the trusted providers of high-quality early childhood education programs, at Early Steps Bilingual Preschool, we want our children to share the love of eating healthy. It is not just good for their growth but it keeps them mentally active as well.
Read more all about our programs and our organic meals at Early Steps Bilingual Preschool. You can visit our website for more details.