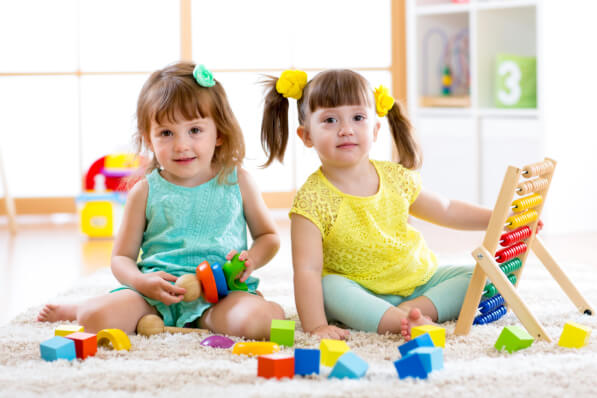 Preschool is where your child can begin to learn and explore more about the world around them with proper guidance and encouragement. The quality of the overall educational and social experience your little one gains in preschool can greatly impact their early childhood growth. That is why it is important to find the right preschool for your child that will provide them with the right tools, and develop their skills, in order to help them on the path to success.
Early Steps Bilingual Preschool is one of the very few preschools in Virginia that offers a bilingual educational experience for children by creating well-crafted programs and providing a comfortable and enjoyable environment for them to learn. We are a bilingual preschool in Virginia that not only enables your child to learn another language and acquire the many cognitive and social benefits that come with it, but also gives them a well-rounded education with the following:
Numbers and Counting
Preschool is where your child begins to be officially introduced to math. Of course, since preschoolers are merely a year above toddlerhood, numbers will have to be taught through engaging and enjoyable means. They may be taught through songs, games, and pictures—the latter especially important for your little ones to be able to associate a number with their corresponding value.
Basic Shapes and Colors
Preschoolers will be learning and familiarizing with basic shapes such as squares, circles, rectangles, and triangles, and colors like red, blue, green, yellow, green, orange, and violet. Pictures, toys, and corresponding objects in their surroundings will be used to allow your child to have a better grasp of how shapes and colors are all around them.
The Alphabet and Phonetics
Learning the Alphabet for preschoolers will now just be more about memorizing The Alphabet Song. Your little one will be taught phonetics, or how each letter sounds like, and how they can be used to form words. Preschoolers will also be taught how each letter corresponds to some basic words. They can even learn through the conversations that will be going on in the classroom.
Fine Motor Skills
Preschool is where your little ones develop and practice their finger strength and pincer grip—which is an important physical learning experience for your child. Fine motor skills can often be taught through arts and crafts, or sensory play using specially-designed toys. They may even be made to help with small tasks such as setting the table at snack time to improve their grip.
Social Skills and Independence
As your little one enters preschool, they will be practicing independence, self-help, and the ability to help others. They would also begin to learn how to take care of themselves and have fun without someone they're all-too-familiar being around. Preschool also provides an environment where your little ones can interact and socialize with other children, and learn respect.
Start your child's path to success right, with a bilingual daycare in Washington, DC and preschool that will bolster their overall growth.