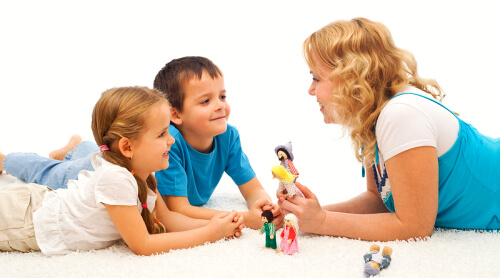 There are tons of benefits if you are bilingual. Because of these benefits, we understand that you are willing to extend your efforts just to teach your child a second language. And if this second language is Spanish, then you have us to back you up.
Early Steps Bilingual Preschool happens to be a preschool that integrates Spanish into their curriculum. That is why you can turn to us if you want some tips on how to effectively teach your child how to speak the language.
Here are effective ways on how to do so:
Introduce the culture
One thing a person learns in speaking another language is the culture that comes with it. Simply letting your child memorize some Spanish words will not work. Instead of doing that, why not let him or her immerse in the Spanish culture?

You can take him to Spanish-themed festivities, explore Spanish (or even Mexican dishes), and study their history. Make learning the language fun so your child may associate it with positive experiences.

Watch Spanish films
Watching Spanish films make a good way to relax and unwind after a busy day and at the same time, learn the language. With this, you can hit two birds with one stone. There are a lot of things you can learn from movies. Aside from being entertaining, it can also help your child appreciate the language even more.

Other than watching Spanish films, you can also introduce your child to Spanish music videos. This is a fun way to enrich his or her vocabulary.

Engage Spanish in your conversations
The worst way to teach your child Spanish is to teach it formally. Do you know why? It is because various grammar rules can easily go into one ear and escape to the opposite ear.

However, if you do engage Spanish in your conversation, it would be easier for the child. He does not have to remember those rigid grammar structures. He remembers by experience and learns through mistakes. After all, experience is the best teacher.

Enrol your child at Early Steps Bilingual Preschool
We do not simply provide a High-Quality Early Childhood Education Program. Here in our preschool, we engage your child in Spanish Bilingual Immersion in Washington DC. Your young learner also gets to learn with friends and classmates hence making the acquisition of the skill easier.
Learning Spanish does not have to be hard. Remember that if you relate the language to the child's everyday life, he or she would find the importance in learning the language. Thus, it will stick with him or her for life.
If you want to learn more about making Spanish easy, you can visit our reschool in Virginia And if you want to experience more convenience, simply go to our website at www.earlystepsbilingualpreschool.org.