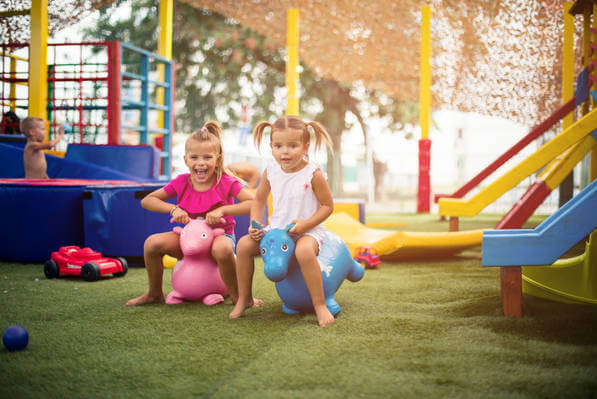 How energetic is your child? Parents wouldn't be really much surprised with how much energy their little ones can exhibit in a day. They would also need this energy in their growing up years and learning exposure, especially as they attend in a bilingual preschool in Virginia.
The main essentials for your child's energy are the foods they eat, their active lifestyle, and the habits they develop day after day.
Let us share with you in detail how these elements can be maximized so that your energetic child can also clinch the great benefits of their daily experiences.
The Food They Eat
Your child's energy is mainly sourced out from the food they eat every day. Are these healthy, nutritious, and well-balanced? Are these brain-boosting meals? Are these foods help them to become alert? It's essential for children to eat nutritious meals every day so that their energy can be sustained regularly.
With healthy food, their weight is also in the right range. When they have a healthy weight, they will be able to move well, and balance their energy with their body weight. Ensure that your child is eating healthy and balanced meals all the time so that their energy is well-spent and their learning experience is also well-developed.
The Lifestyle They Live
It's not too early to consider whether your child is going having an active lifestyle or not. The activities they do on a daily basis can lead toward the lifestyle they develop. While it's natural for children to be very active, some children can develop the familiarity of staying at the couch while watching the laptop or tablet.
It's important for children to have regular activities such as playing and being with other children, especially their age. Being in a bilingual daycare in Washington, DC can be a great opportunity for them to be influenced in staying within a social environment, helping them to engage in activities with others.
The Habits They Build
How are you building your child's habits? A simple routine on a daily basis can help them establish a set of activities they can do even without being told. It's vital that these routines are not just beneficial for their physical health, but also to their overall well-being. When your toddler learns how to play at a particular schedule, then, rest during meal times or nap times, then early on, they can develop the perspective of doing things and resting.
When your little one is enrolled in our preschool in Virginia, they can learn the practice of developing a habit every day as there are programs to follow in our center.
When you perceive your child losing interest or energy in their regular activities, you can trace the cause from any of the above-mentioned elements. Consequently, you can find a way to make it work so that their energy as a child is regained.
At Early Steps Bilingual Preschool, we advocate for the parents' active involvement in their child's overall development.