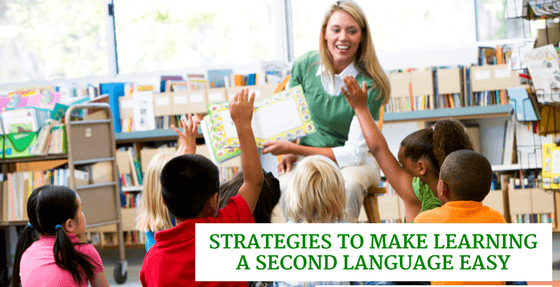 Many people even the media have backed up teaching the second language to kids. It can't be denied that children experience an improvement in their academic standing when taught about another language in High-quality Early Childhood Education Program. These children develop a deeper sense and awareness of the global culture. Learning a second language will foster unity instead of divisiveness and phobia against a certain ethnic group.
Although it may look hard for adults to learn, say Chinese or Thai, still, children learn languages in a unique and fast way. This is due to the strong control system of their brain. Children have a sponge-like brains. It can basically absorb anything you feed on it. Now, the prime concern would be how you can impart an adopted language to your kids in the most organic way possible? Enrolling in a bilingual school such as Early Steps Bilingual Preschool is the first step. You can further augment the learning through the following things:
Watching TV or using the internet.Learning a new language can be enjoyable when it is channeled through the television medium. There are a lot of TV shows which are available online which you can download to supplement the way your child learns another language.

Furthermore, you can purchase foreign language DVDs for your child to watch during their free time. On the other hand, there are different sites for great sources over the internet in which your child can learn foreign languages using interactive tools.

Listening to songs or audio books.Singing songs translated in a foreign language will help your child have a deeper understanding about how such language is being enunciated and pronounced. Listening songs, as what is being practiced in most Preschool in Virginia will also help improve your child's vocabulary.

Additionally, you can purchase audio books so your child can improve their grammar. You can assist your child in such medium of instruction by pausing the audio book once in a while and by discussing what your child has learned from the narration in the storybook.

Engaging them in conversations.The best method for your child to easily learn the adopted language is to expose them in environments where such language is being spoken extensively by its native speakers. For instance, you can take your child to a vacation in China or Philippines if they wish to learn a deeper understanding of Chinese or Filipino languages. Or you can even arrange the help of possible native speakers who are living in your community to tutor your child in the language they wish to know.
Speaking and understanding a different language is not an easy task to do. The learning process entails a long term commitment so your child can become proficient and have a good command of the language. It is, however, your duty as a parent to always support your child in whatever ways you are capable of so that they can be motivated in learning different languages that they wish to speak of.