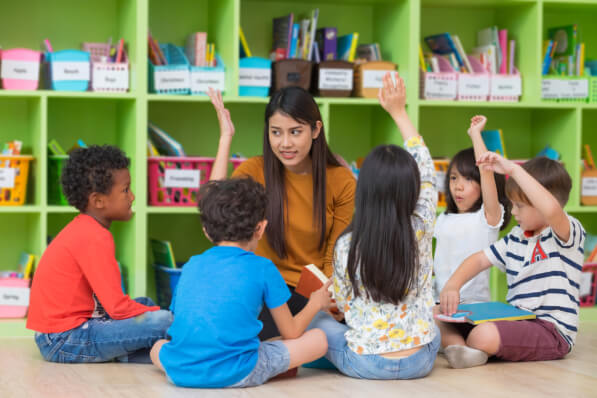 Sending your little one to a bilingual preschool in Virginia is a great way to give them a head start in life and in their academic career. He/she will be able to enjoy the normal educational programs that many preschools offer, while also learning another language. This will help improve his/her cognitive development and help them reach their potential. However, in order for your little one to enjoy these advantages, it is important to make sure that you can send him/her to a good bilingual school.
Here are a few things you need to know when you are looking for good bilingual preschools in Virginia:
Reputation
One of the first things that you will want to consider when you are looking for a bilingual preschool is the reputation. Make sure that other parents give positive reviews on the educational programs presented at the school you are interested in and see if they have been around for some time. This can help give you a good idea on the quality of education your child will be receiving.
Educational Programs
Before you enroll your little one into a bilingual preschool, it is a good idea to check out the various educational programs and activities that they offer. If you are interested in particular programs or if you feel like your little one could use help in a certain subject, then you will want to find a preschool that is able to accommodate those unique needs. Take your time to find a good school because not all preschools offer the same kinds of educational programs.
Distance
It is a good idea to consider the location of the preschool before you enroll your little one. This is for a number of reasons. It will make it easier for you to drop off and pick up your little one, without having to worry about going across town, it will make it easier for you to get to your little one in an emergency, and your child will be able to make friends with other children in the local area.
Those are just a few of the many things that you will want to keep in mind when you are interested in locating a good bilingual preschool for your little one. If you would like to find out more or if you are interested in our bilingual daycare in Washington, DC, please do not hesitate to contact Early Steps Bilingual Preschool for more information.