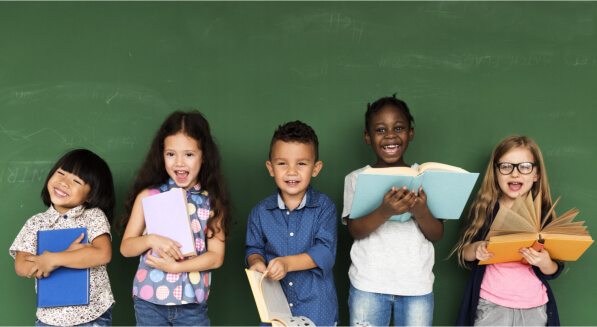 Children naturally find it easy to learn new things since their minds are like new diaries, waiting to be filled with new experiences and stories that will prepare them for their future. Like learning anything new in general, they gain more than just new knowledge out of a skill or topic since like us, they also build their outlook in life based on new experiences and learning that builds their character and makes them more open to different opportunities for their future.
Preschoolers who attend our bilingual daycare in Washington, DC enjoy both English and Spanish activities that allow them to interact with their friends and classmates as they experience new things in either language. Learning and instruction in Spanish gives them an early to start to a language, which they can use later on in life.
Influence Their Outlook in Life
Learning a second language influences how children consider themselves and it makes up a good part of their character since speaking in a second language gives them more confidence to mingle with other children or grown-ups who speak another language, in this case, Spanish.
Appreciate Different Cultures
When we expose children to a new language and culture, we open a world of opportunities for them to appreciate new things, which that culture celebrates and speaks. Gaining knowledge about another culture at such a young age makes understanding another country's culture a normal event for them as they grow up when they travel and see the world.
Greater Attention to Speech
As they learn new languages, they also learn to apply sensitivity and caution toward how they say their words and how they deliver their thought. When they are mindful about what they say, it makes them even better persons who put the feelings of others before letting go of words whose meanings might get misconstrued.
Along with the programs we have carefully prepared for our bilingual preschool in Virginia, our preschoolers get to the opportunity to learn Spanish as medium of instruction through some activities that will help shape resiliency in character, ready for whatever challenge in the future.
Introduce your preschoolers to a world of many opportunities with our bilingual programs at Early Steps Bilingual Preschool.