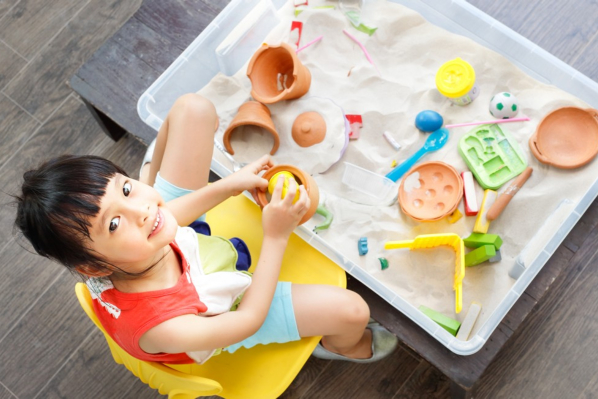 Every parent wants their children to experience quality early childhood education. At Early Steps Bilingual Preschool, provider of bilingual education in Virginia, we don't only focus on providing quality education but, we also encourage and help your children learn, grow, and develop through our curriculum, Learning Through Play. With this approach, we help children develop their abilities in all areas.
Learning through play can help foster effective communication.By playing, alone, or with other kids, children usually make narratives with the toys they are using, and this may create a good impact on their speech and language skills. This approach can also help children develop confidence in later years.
Play brings out the creativity in children. Creativity occurs when a child's skill development and critical thinking come together and produce something new. Imaginative play is one of the most common of a child's world. Playing makes children assume a variety of roles, whether it may be their favorite cartoon character, a superhero, or their dads.
There are a lot of more benefits to this curriculum. As a bilingual preschool in Virginia, we also teach Spanish as a second language to all children who attend our school.
Choose our preschool in Washington, DC, for your children's early learning experiences. To know more about us, do not hesitate to reach our lines. We are looking forward to hearing from you.