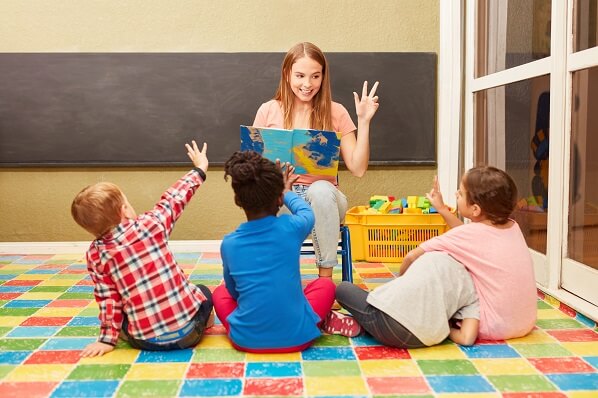 At Early Steps Bilingual Preschool, we believe learning through play and hands-on activities is central to bilingual education in Virginia for young learners. As such, we include child-friendly activities related to art, housekeeping, dramatic play, educational toys, and science experiments in our curriculum to encourage the holistic growth of our students.
Moreover, as a bilingual preschool in Virginia and DC, we also offer a variety of enrichment programs. It includes sports programs like karate and soccer. We offer music programs for students showing interest in singing or playing instruments. Also, we offer a gardening program to introduce kids to the wonders of nature and the outdoors.
Unique to our preschool in Washington, DC, and Virginia is a literacy-based video program called Arte Y Más! Where students will learn how to communicate in spoken and written Spanish. They will also learn about Spanish culture in a fun and interactive way. Meanwhile, our Jump Brunch introduces kids to the world of fitness. Here, we encourage kids to make a habit of staying fit and active for their overall health and well-being.
If you are looking for a bilingual English and Spanish preschool in Virginia and DC, we are ready for you. Complete the form on the Contact Us page of our website, and a representative from one of our schools will get in touch with you.