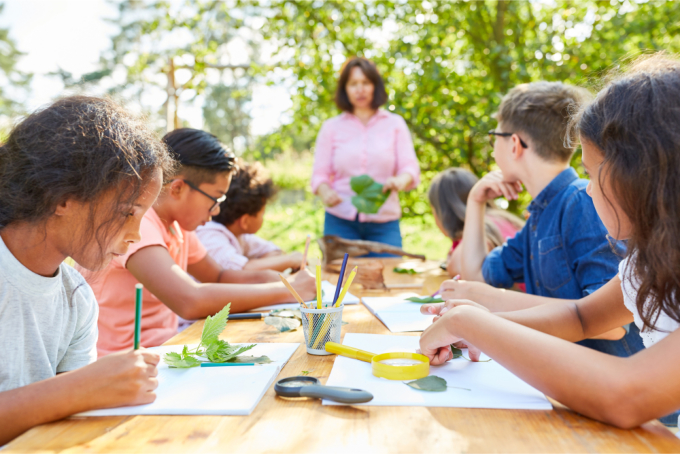 Every parent wants nothing less than the best for their children—for them to live a healthy and happy life where their days are filled with fun and productivity to ensure that they are successful in the future. As a parent, it is your responsibility to provide them with these, and here at Early Steps Bilingual Preschool, we can help through our Bilingual Education in Virginia!
Our Summer Camp in Springfield and Vienna is an excellent opportunity for your child to have fun and learn valuable skills with their peers! We provide a place where kids can create beautiful memories, develop independence, and explore their interests. Rest assured that your child will definitely and safely experience all these things under our care.
We provide a variety of Interactive Learning Programs in a safe and nurturing environment where children can grow physically and mentally to reach their full potential. The beginning of their education is crucial because it is the foundation of their future academic achievements and endeavors. So why should your child join our summer camp? Here's why:
Your child will develop leadership and social skills by participating in group activities.
They will start learning independence with time away from a parent.
Summer camp provides freedom and time to have fun.
A great way to spend time away from technology
Build a connection with nature, which stimulates our senses.
Our Preschool in Washington, DC, aims to provide unconditional love and support to our students and assure that they can develop the essential knowledge and skills they need to lead a bright and prosperous life in the present and future.
If you would like to know more about our Bilingual Preschool in Virginia, you are welcome to contact us!